Yes!

Once you have paid your deposit to secure your place on a trip, you are able to make payments for however much you would like and whenever you'd like up until the final balance is due.
To do this, just head to the section of your booking page where it says Pay Balance, and on there overtype the amount, confirming how much you would like to pay that day.
Click pay balance
Enter the amount you'd like to pay and click Continue to payment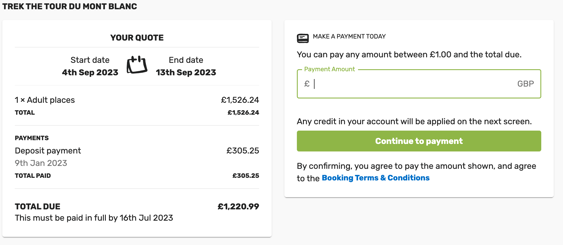 You can then enter your card details and make your instalment payment.

Please note:
We don't currently have an automated direct debit function in place, and your card details are not stored, so it isn't possible to deduct payments on your behalf.