How room arrangements work on our social group departures
If you are a solo traveller, by default you will be sharing a twin room with another solo traveller of the same sex.
Some of our adventures feature larger dorm rooms and these can sometimes be mixed.
A lot of our adventures also offer optional accommodation private room upgrades.
To find out the exact accommodation arrangement for the adventure you are interested in and if any optional upgrades are available, head to the Food & Accommodation section on the trip page. You'll find some examples below.
To request an optional private room upgrade please request this when making your booking or by sending your host a message via your booking.
If you have any further questions about the accommodation arrangements for your adventure please get in touch with our friendly customer experience team.
---
Here is an example from our Hike the Volcanic Island of Gran Canaria adventure: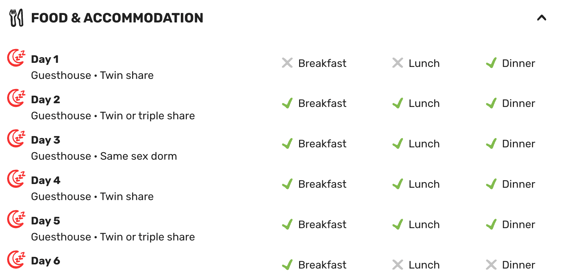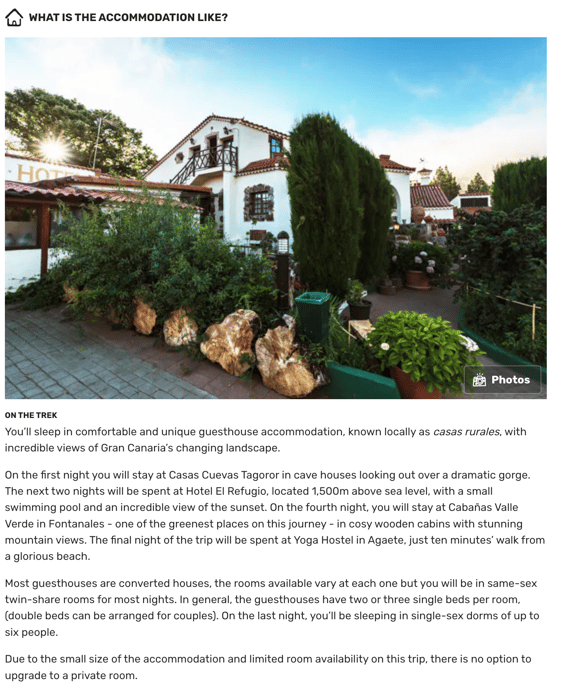 And here is another example from our Adventure Hiking in Slovakia trip: