Here's how the booking process works.
1. You will be sent an email notification that a customer has requested to book your product, and information about dates/group size etc.
Here's an example: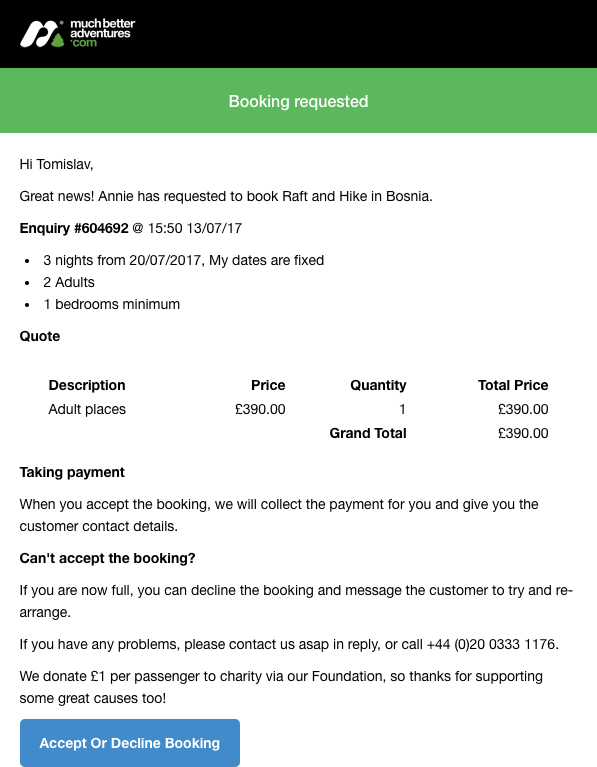 2. Click "Accept Or "Decline Booking" - this will take you to the booking in your inbox.
3. Review the booking request information and any comments that the customer has made.
4. Happy? Click: "Accept Booking".
5. Can't Accept it? Click: Decline and write a message to the customer explaining why.
Here's a quick video demonstration: