Here's how to update the price and inclusion's of a customers booking.
Head to Your Inbox in Manager.

Search for the customer, using their enquiry ID, name or the product name, or select the enquiry from the list displayed.

Click "edit quote" to open the quote editing tools.

From here you can edit the following fields:
Product
Private / Social Trip status
Social trip date (select from drop-down list)
Start Date
Duration (number of nights the customer is staying with you)
Group Size
Item Description, Quantity and Price (e.g. Private room upgrade - 1 - £40)
Add extra items
Deposit due (We strongly recommend you use the 25% button)
Balance Due Date (This will be pre-set to 30 days before departure, but is editable).

Add a message to the customer explaining what you have updated.

Click Save Quote.
Here's a quick video demonstration: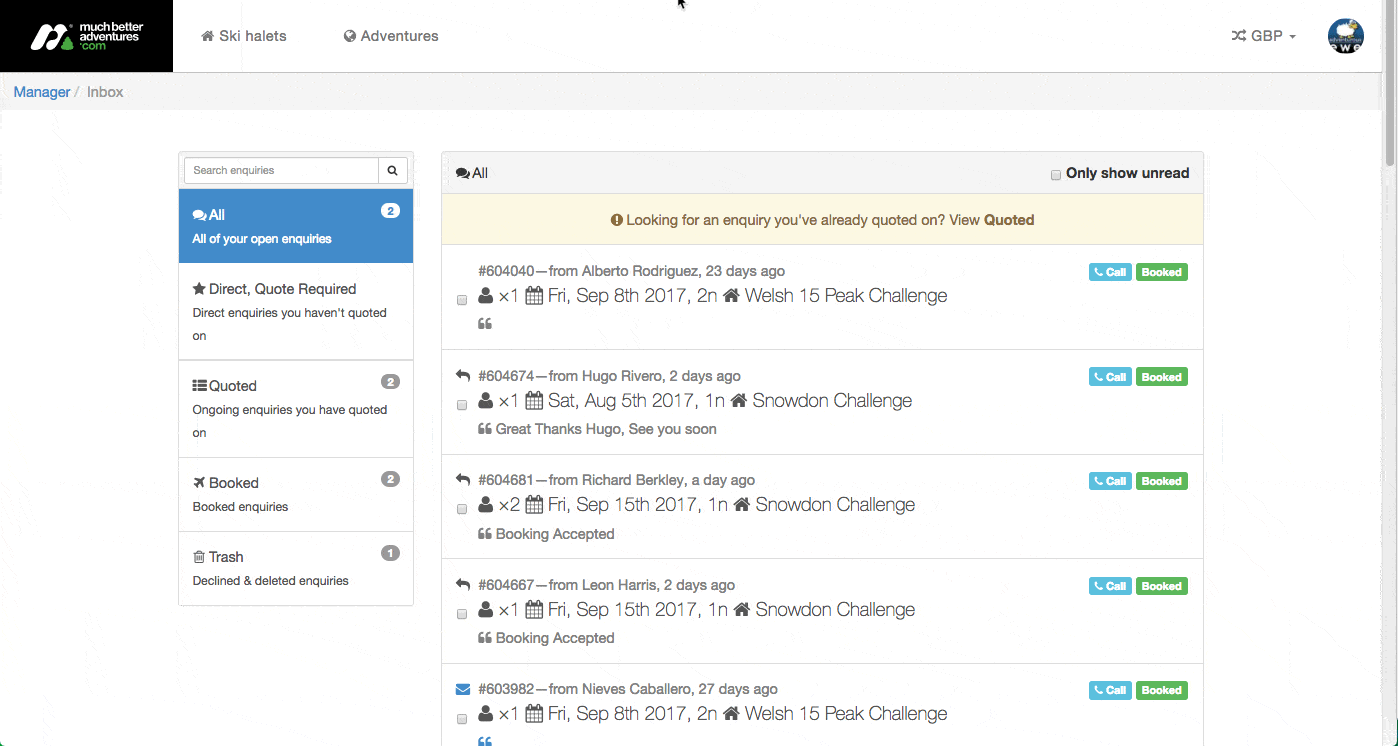 Please note: our agreed commission will be applied to all items quoted