A guide to finding the information you need from the adventurers joining your trip
Our system enables you to collect all the passenger information you need to run a trip. We will agree what information you require during your trip set up process. By default this information is collected:
Contact Information:
Full name (as in passport), email address, phone number, gender, nationality, Solo traveller (Y/N)

Emergency contact information:
Full name, relationship, email address, phone number

Specific arrival and departure plans:
Flight times, and flight numbers

Medical information & dietary requirements
e.g. vegetarian, vegan, allergic to nuts

Travel insurance details
If you require other specific information, for example passport numbers, date of birth, or shoe size information, let us know during trip set up.
To ensure a consistent customer experience, we ask that you do not request customers to fill in your own passenger information forms or sign any other forms too.
You can view passenger information in the Trips Manager area.

From the Trips Manager overview page: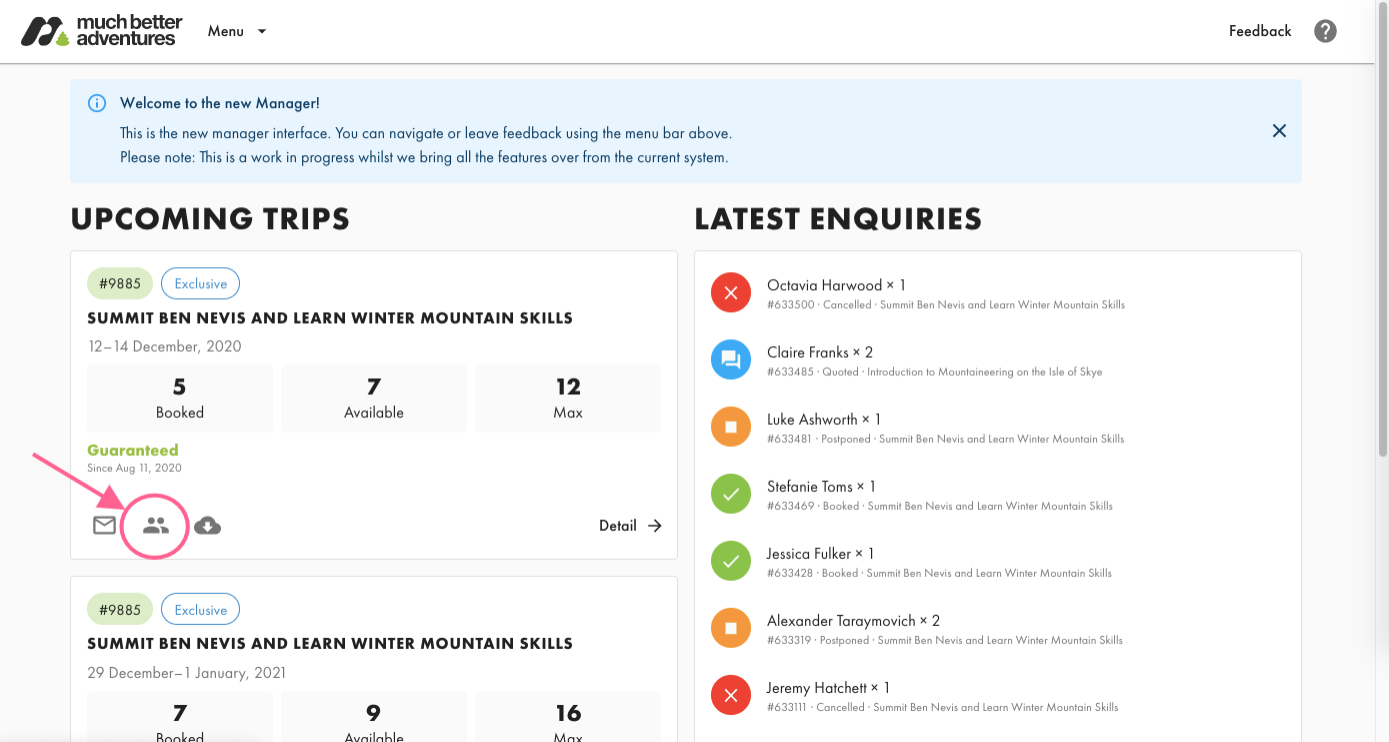 From a specific Trip page in Trips Manager: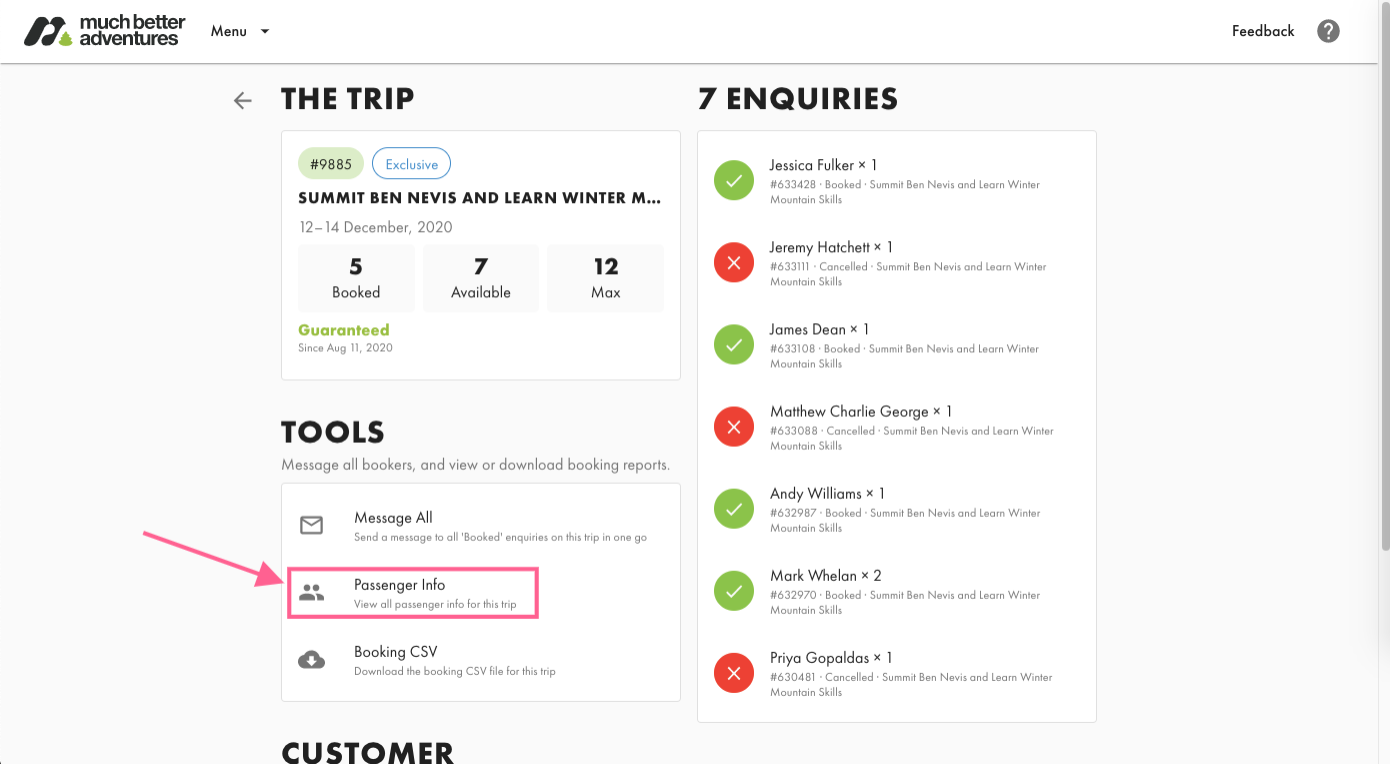 After selecting either of these options you will be taken to the passenger information report: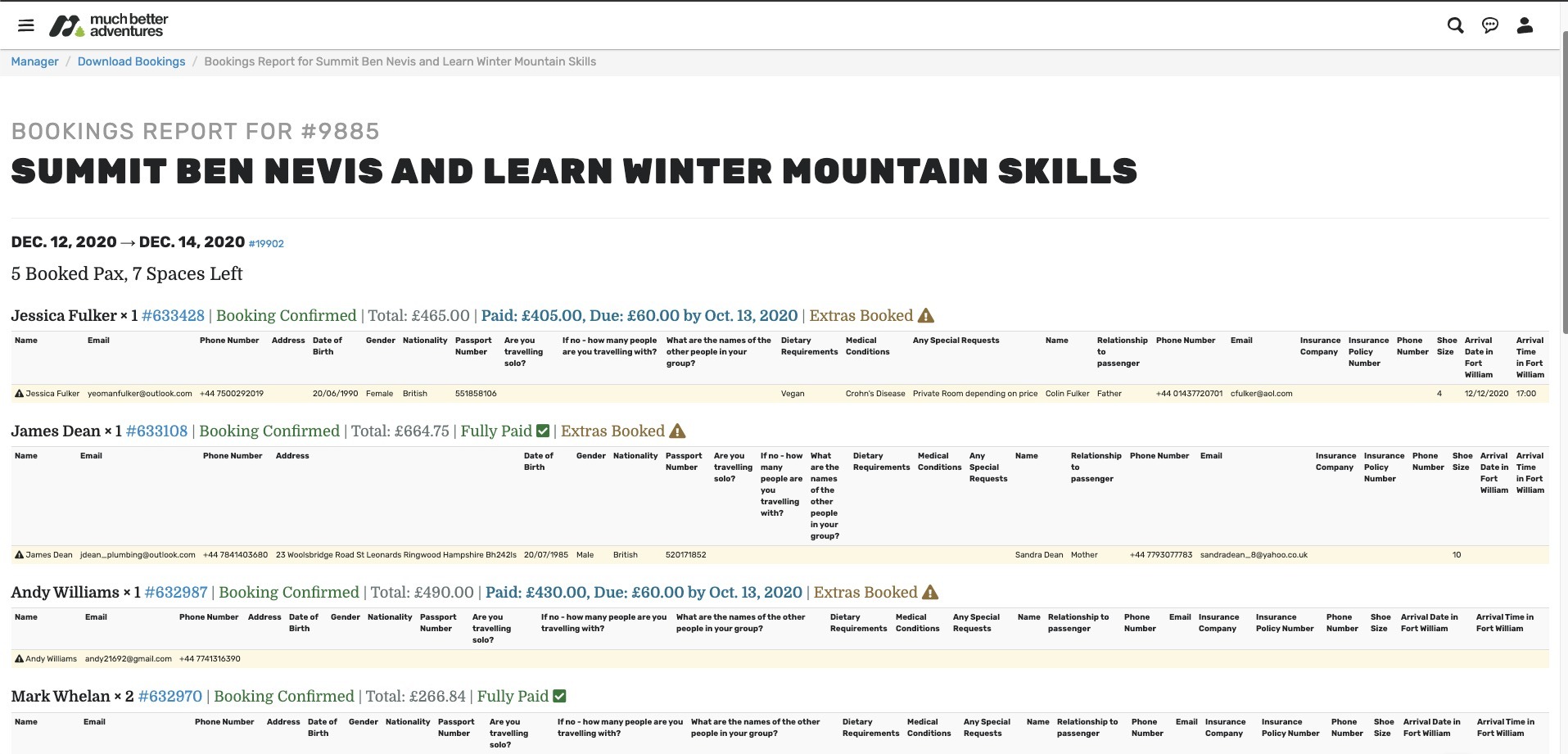 We will also email you your passenger information report 14 days and 7 days before your trip is due to start.
Please contact us if you have any issues with the information collected.