Quoting for things like extra nights and private room upgrades
Did you know that you can include various different additional costs into the quote that you build directly on the enquiry page?

For example, if the customer wishes to stay an extra night, or if there are private room upgrade request - all of those sorts of things can be included here.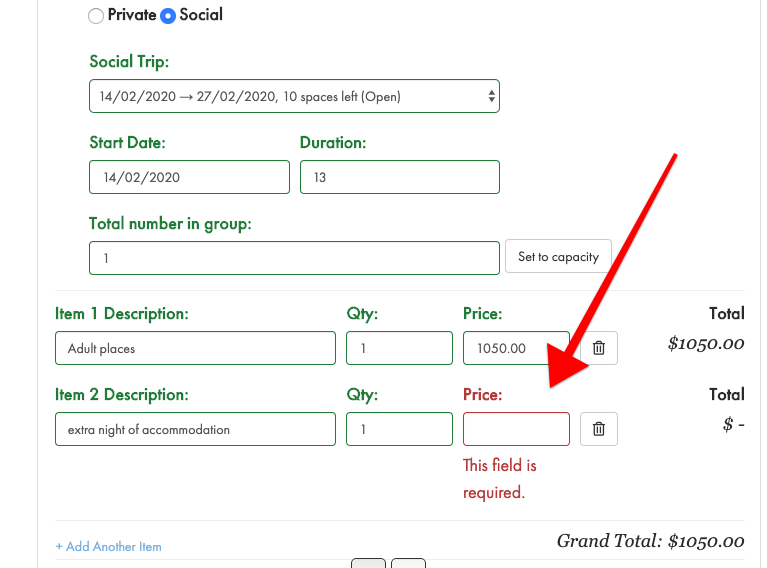 We ask you to add an additional 3% to these add-ons to allow for the necessary fees and that way ensuring that the customer has a seamless payment experience from start to finish.

We're keen to make the customer experience as straight-forward and as unified across all the different adventures as possible so we hope you'll agree it makes sense that they know they have dealt with all these types of payments ahead of arriving for the adventure.

How do I find the add-ons section in the quote?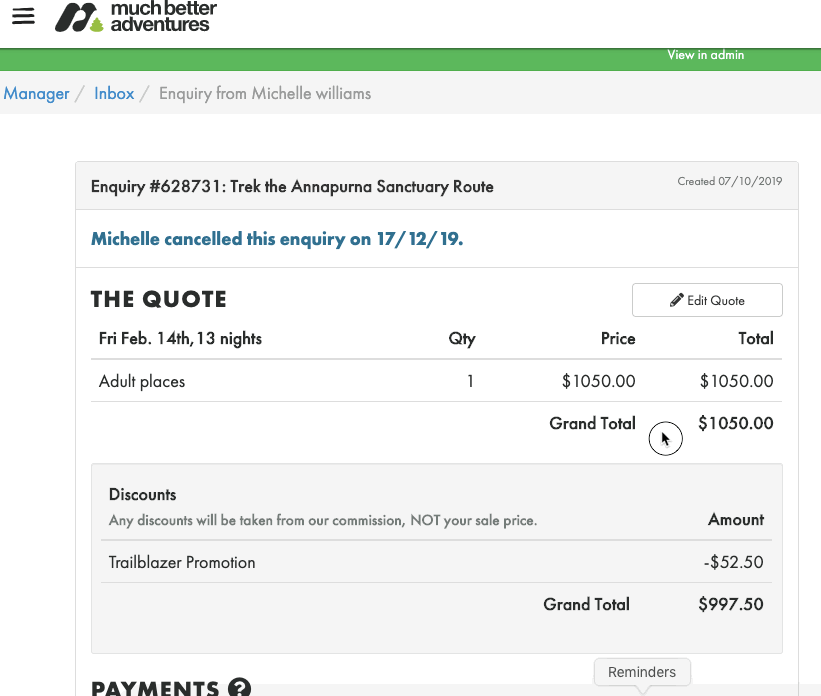 Once you have added the extra, there is a section to leave a short message confirming the change you have made.
All you need to do then is select "Save Quote" and this will update the enquiry. The payment for the extra will be due once the full balance payment is due.